The JWST - First Science Release
• CCNY Planetarium
Thanks!
Thanks to all who came to watch the release with us.
In case you missed it, here's a 360 view showing the JWST Deep Field on the dome.
We'll do another JWST based event in the near future, after we finish importing all these beautiful new images into our universe simulator! Stay tuned.
First Images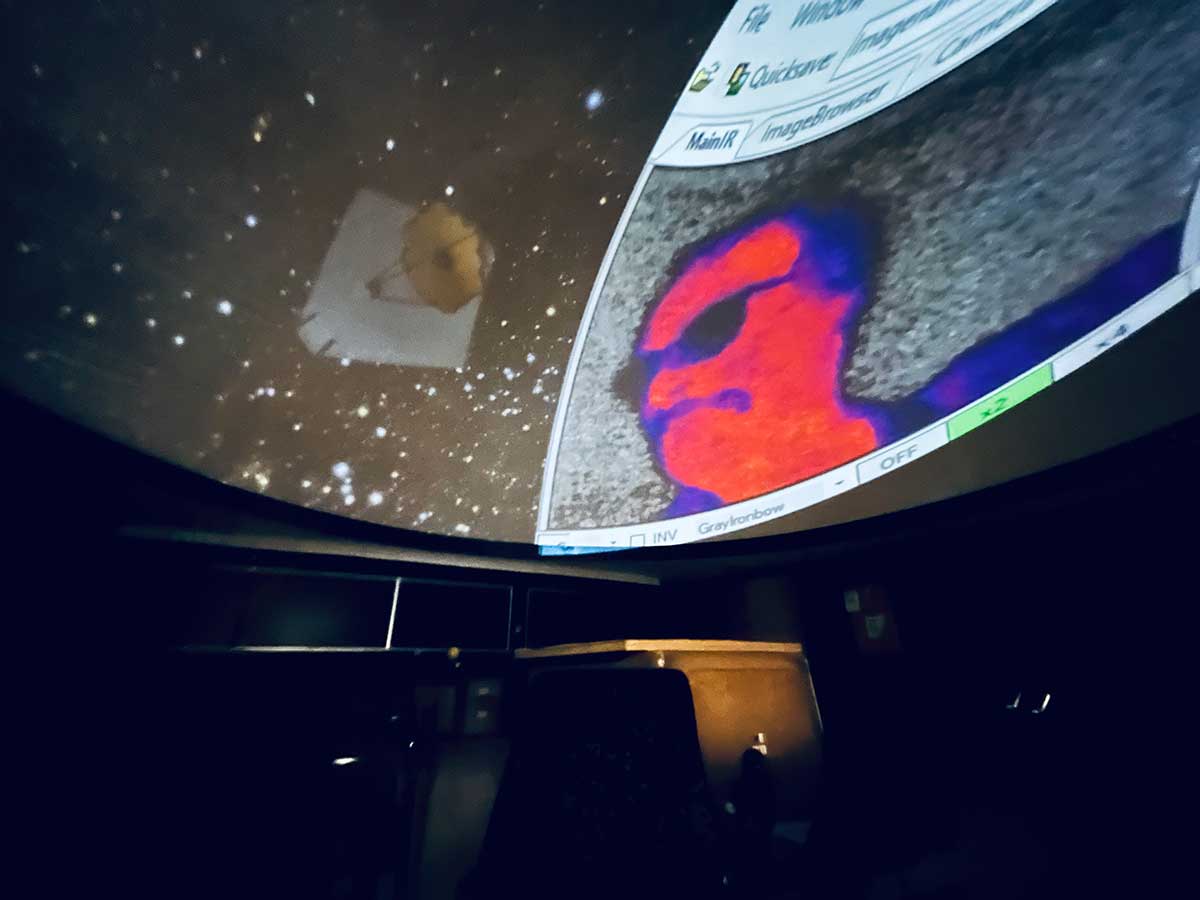 Come join us on July 12th, in the dome to watch NASA & ESA release the first science images from the James Webb Space Telescope.
We'll stream the broadcast live to the dome starting at 10:30. (Doors open at 10:00)
It will be kid friendly, so feel free to bring your little ones. (Bring your own snacks!)
Unfortunately however, we will have to restrict our guest list to CUNY members (Current Students/Faculty/Staff) with Cleared4 access since we can't offer building entry to external guests at the moment.
---
---
Directions can be found here
Can't make ours?
There are plenty of others all around the US:
---
We'll also have an infrared camera connected to the dome, so you can get a feel for what the world looks like in the non-visible part of the spectrum.
As usual, our tour bus will be the opensource planetarium presentation software OpenSpace.
---