Contact
You can always send us an email at:
Or, send a message on one of our social platforms:
Directions
We are located in the basement of the Marshak Science Building, on the City College Campus.
Here is a map of the building showing the rough location of the room: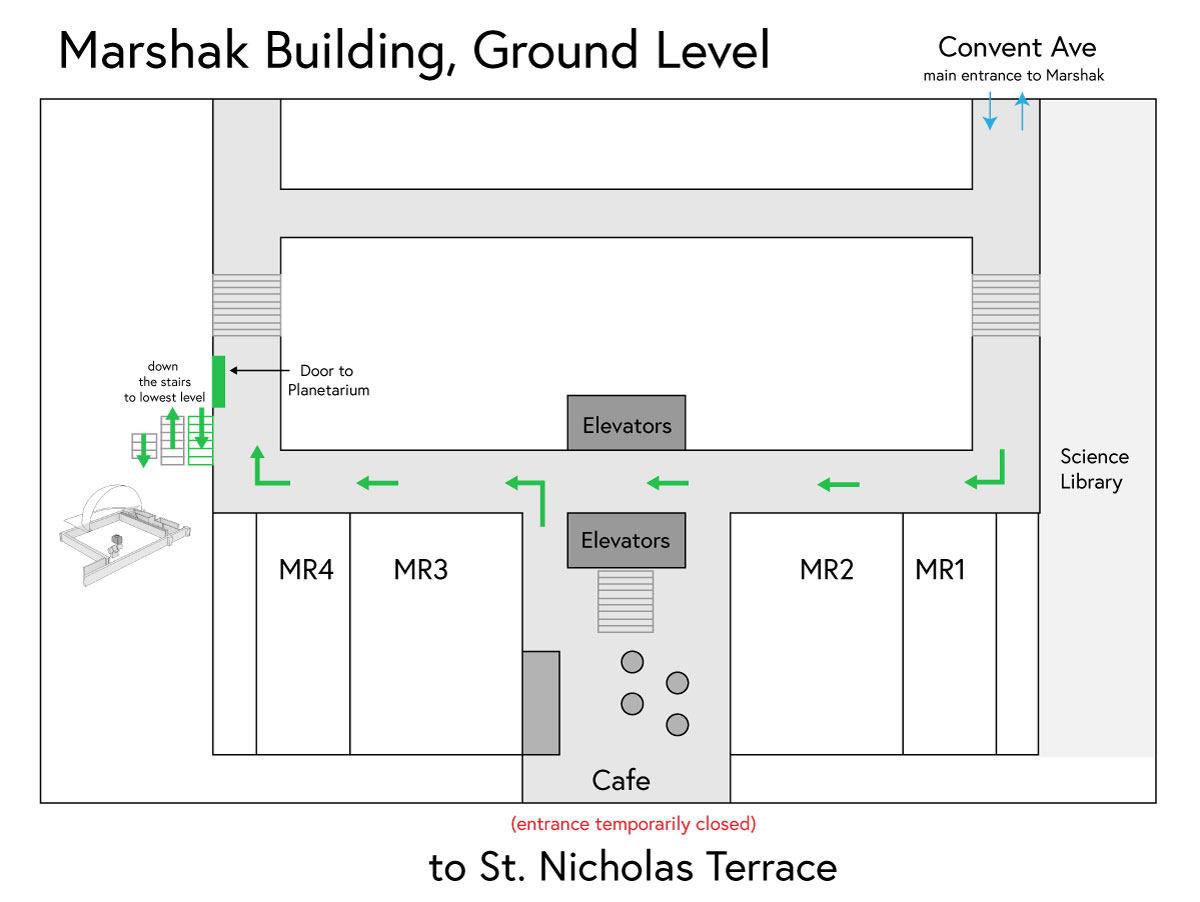 Accessibility
The planetarium can be reached via elevator, however advanced notice should be given since it requires assistance from a public safety officer. Please contact us to arrange.