Welcome to the CCNY Planetarium.
We're taking a break from live shows right now. In the meantime, we'll post some occasional videos for you to enjoy.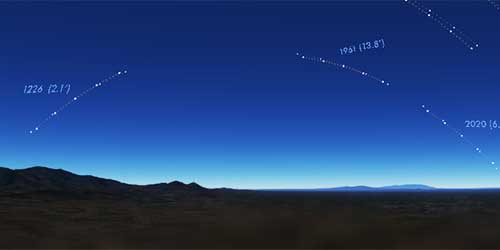 20 Dec 2020
Everyone is saying this one is special. But, how does it compare to previous Great Conjunctions?
Read More
19 Dec 2020
Don't mind me here on the sidewalk, I'm just taking pictures of these awesome planets.
Read More