Some quick shots of the Great Conjunction from NYC
• James Hedberg
[Updated 12-21-2020: See the final pics down below]
As I write this, the skies are looking pretty cloudy, so it's likely there won't be any observations of the Great Conjunction from my location tonight. So, instead, here are a few images from the past few days showing how it appears, even the dirtiest of dirty places, NYC.
If you want a chance to see them through a telescope, and are lacking a telescope, then do go check out The Amateur Astronomers Association of NY. They are having observing nights for the next few days. If you would be happy with just a naked eye view, then try to find an area with some (doesn't need to be a lot of) open space towards the south west. Just a big intersection might do. Parks are great. Higher ground is always helpful.
My recent sightings from the neighborhood.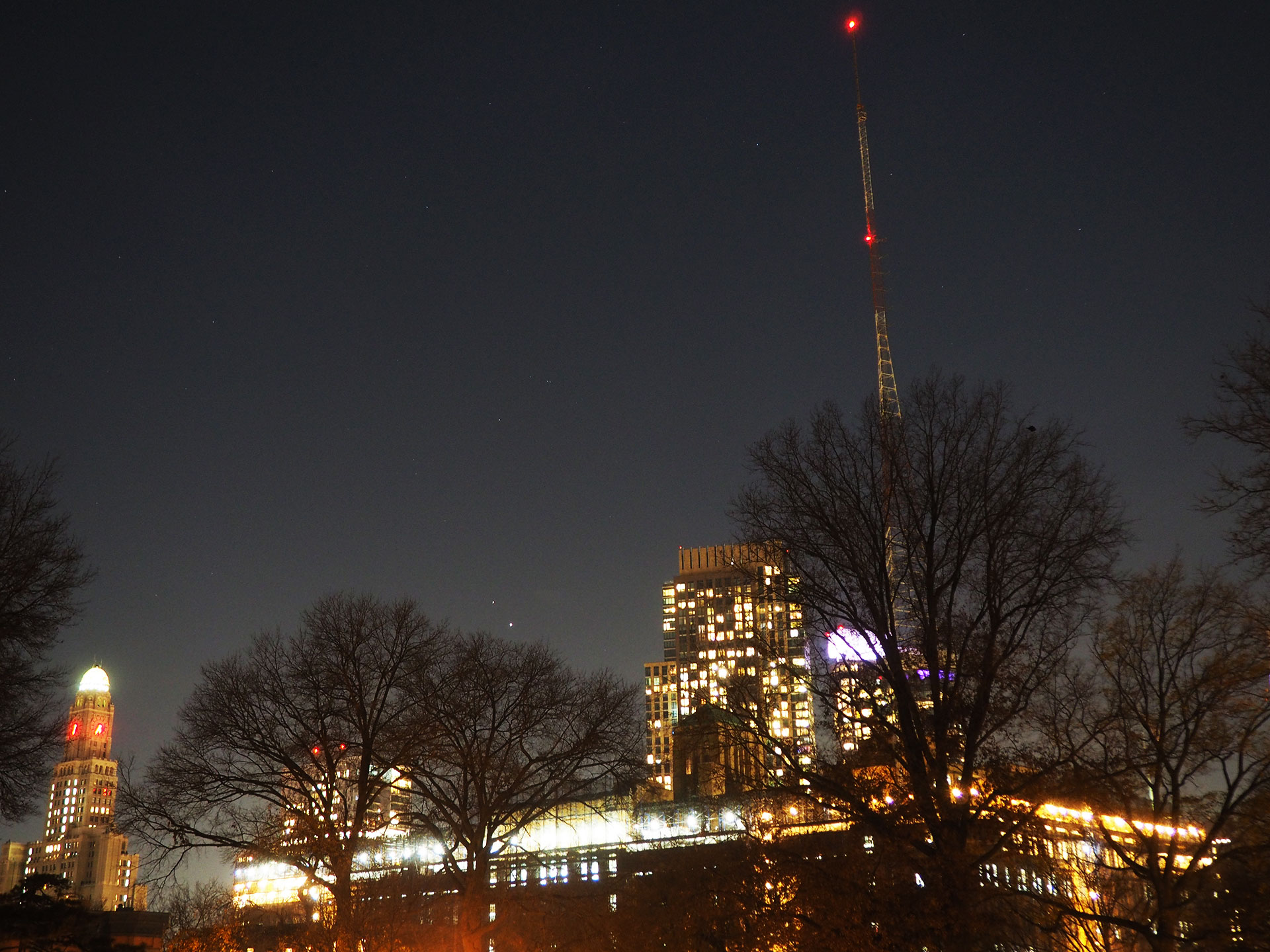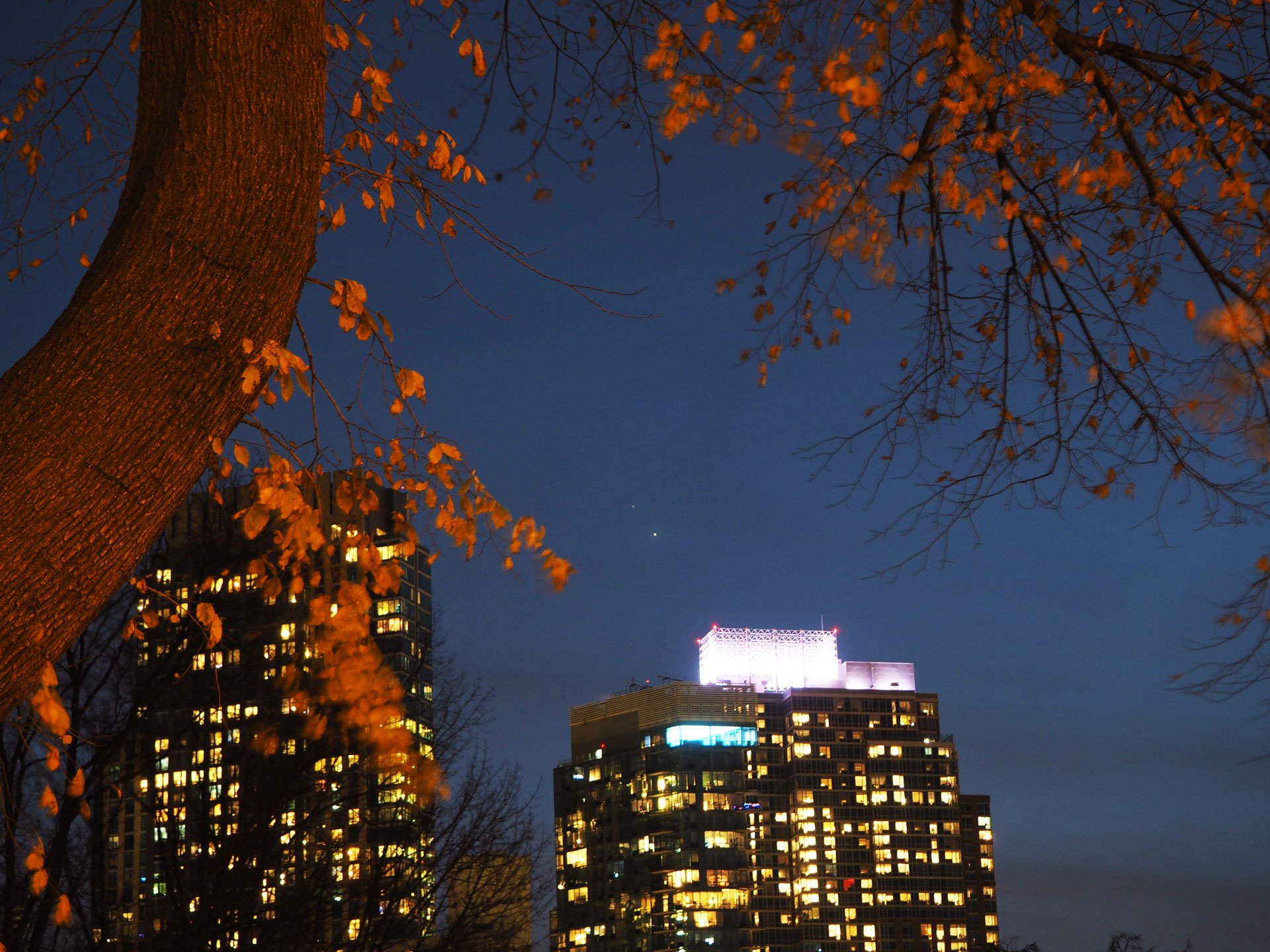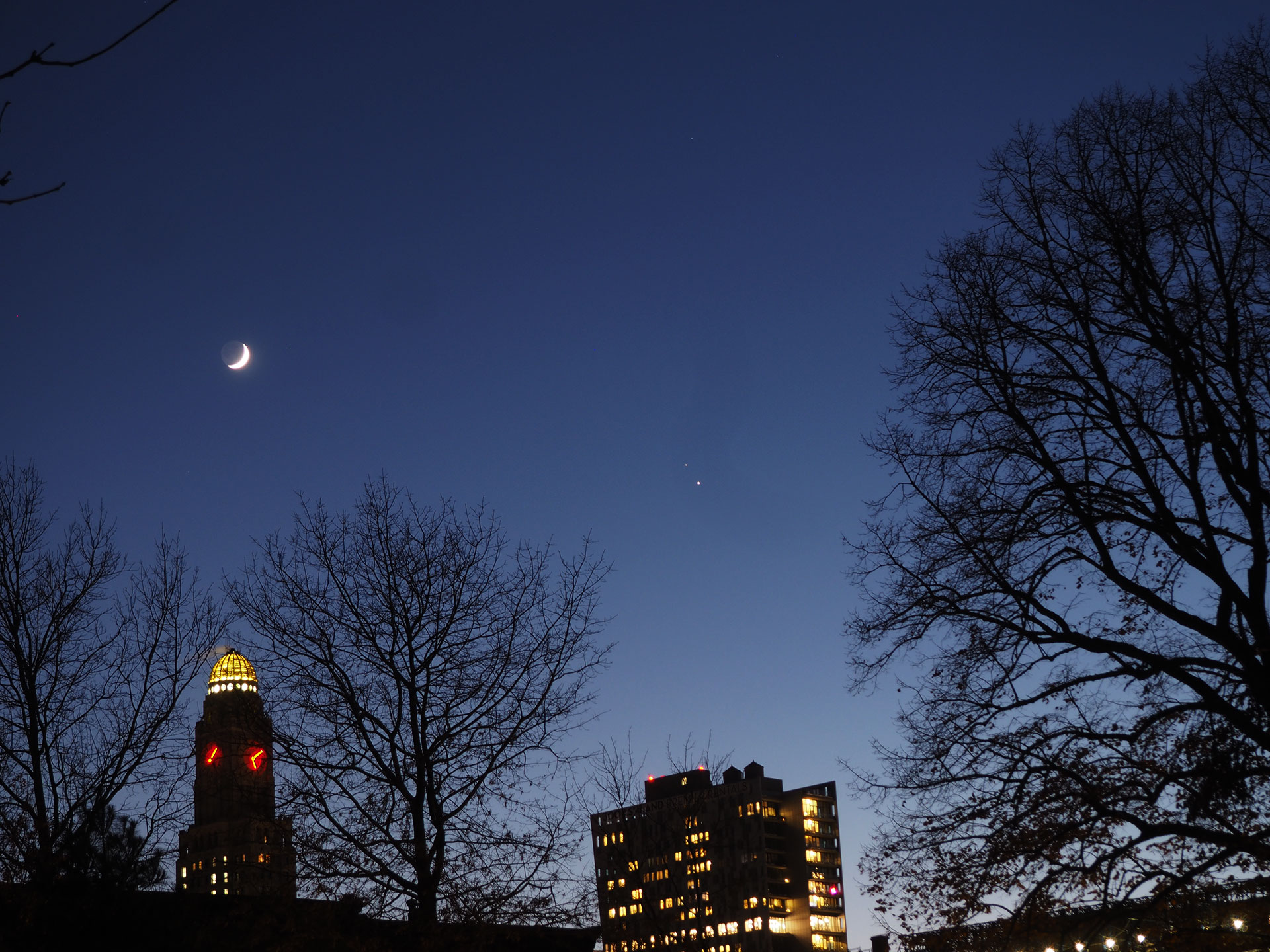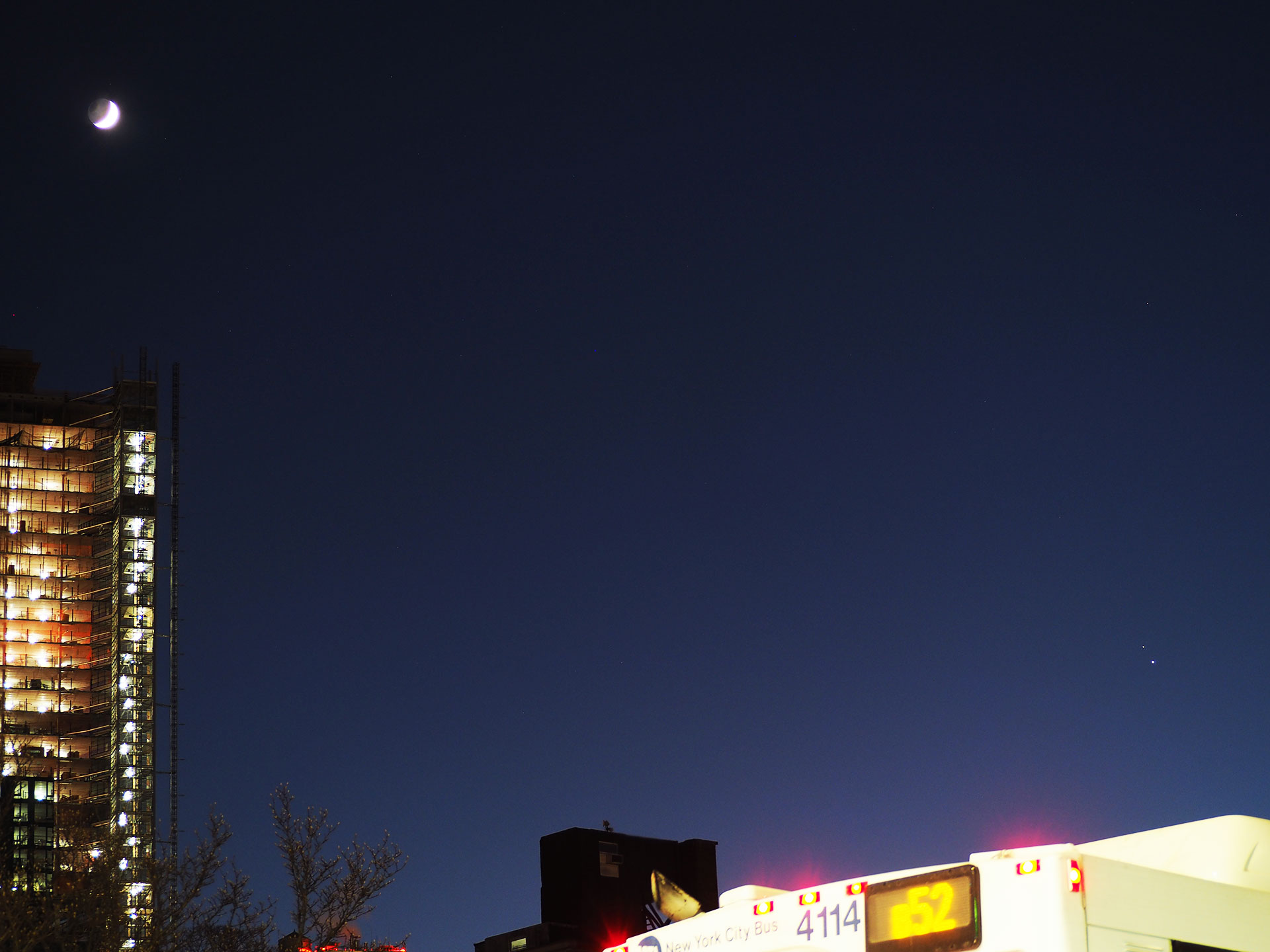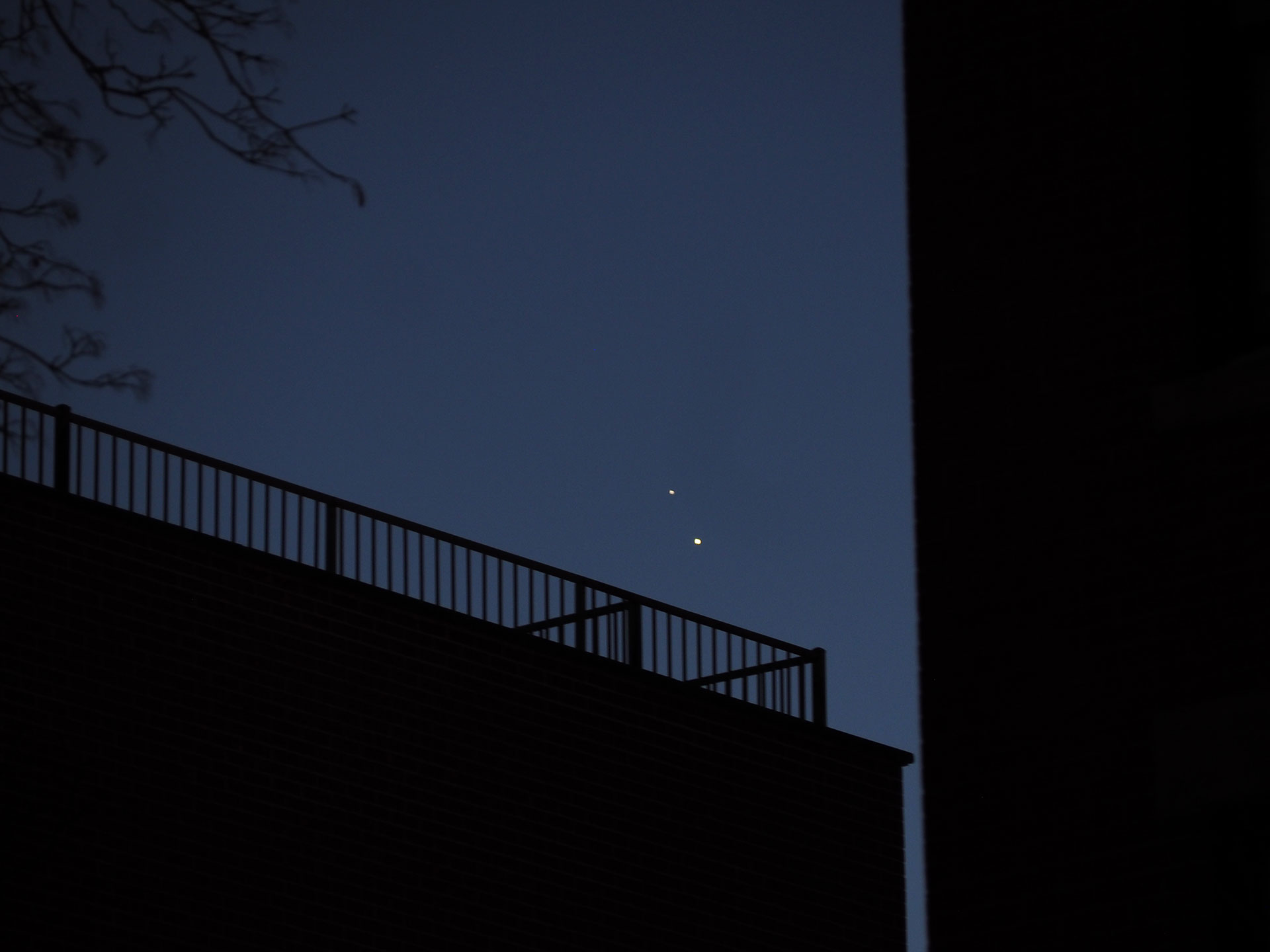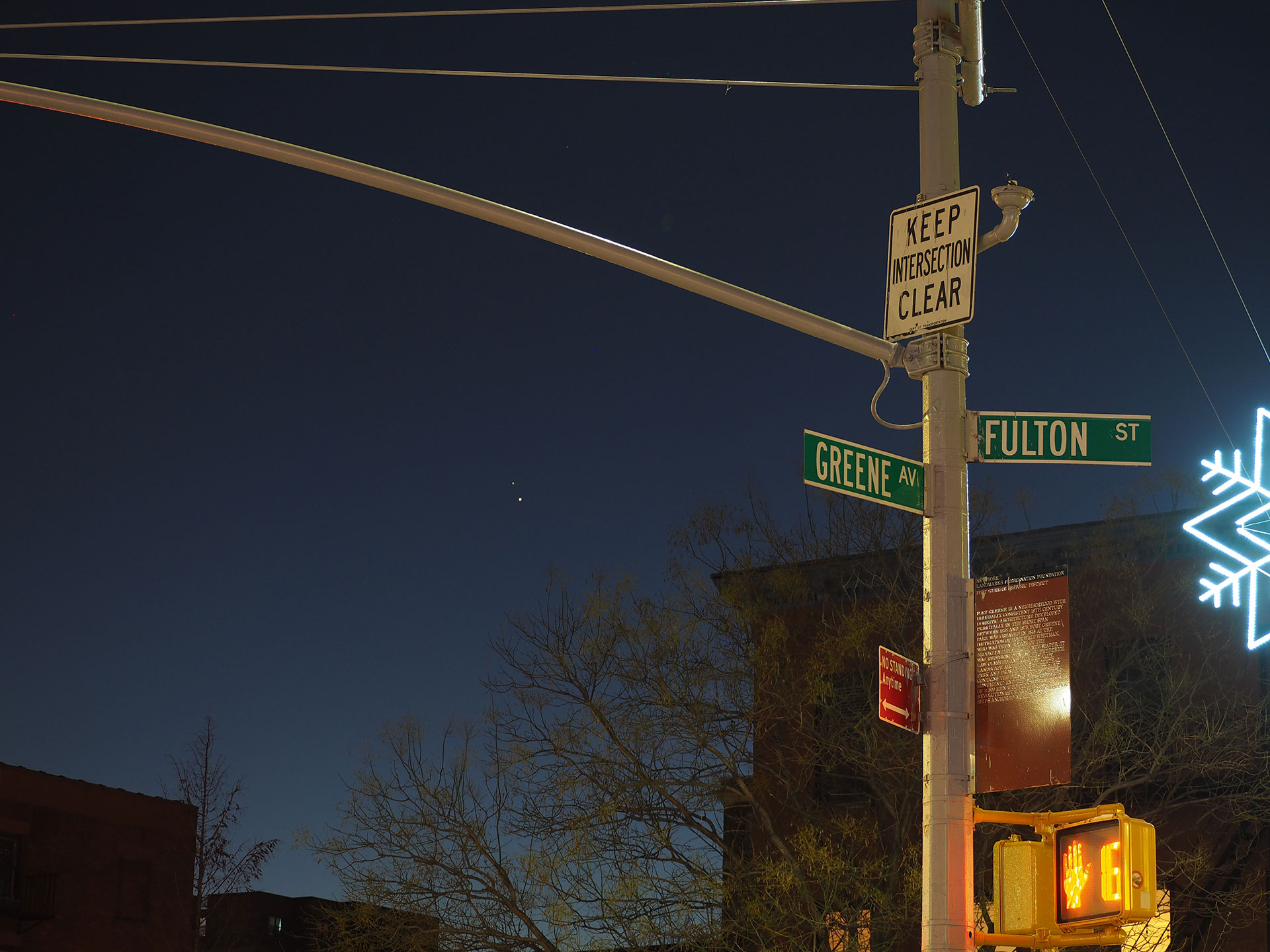 ---
And I'll append a few shots here at the end, of the period of closest visible conjunction, 12-21-2020. These shots are again from the neighborhood park in Brooklyn. It was a 30-40% cloud covered sky I'd estimate, so when the two orbs finally poked through, it was spectacular.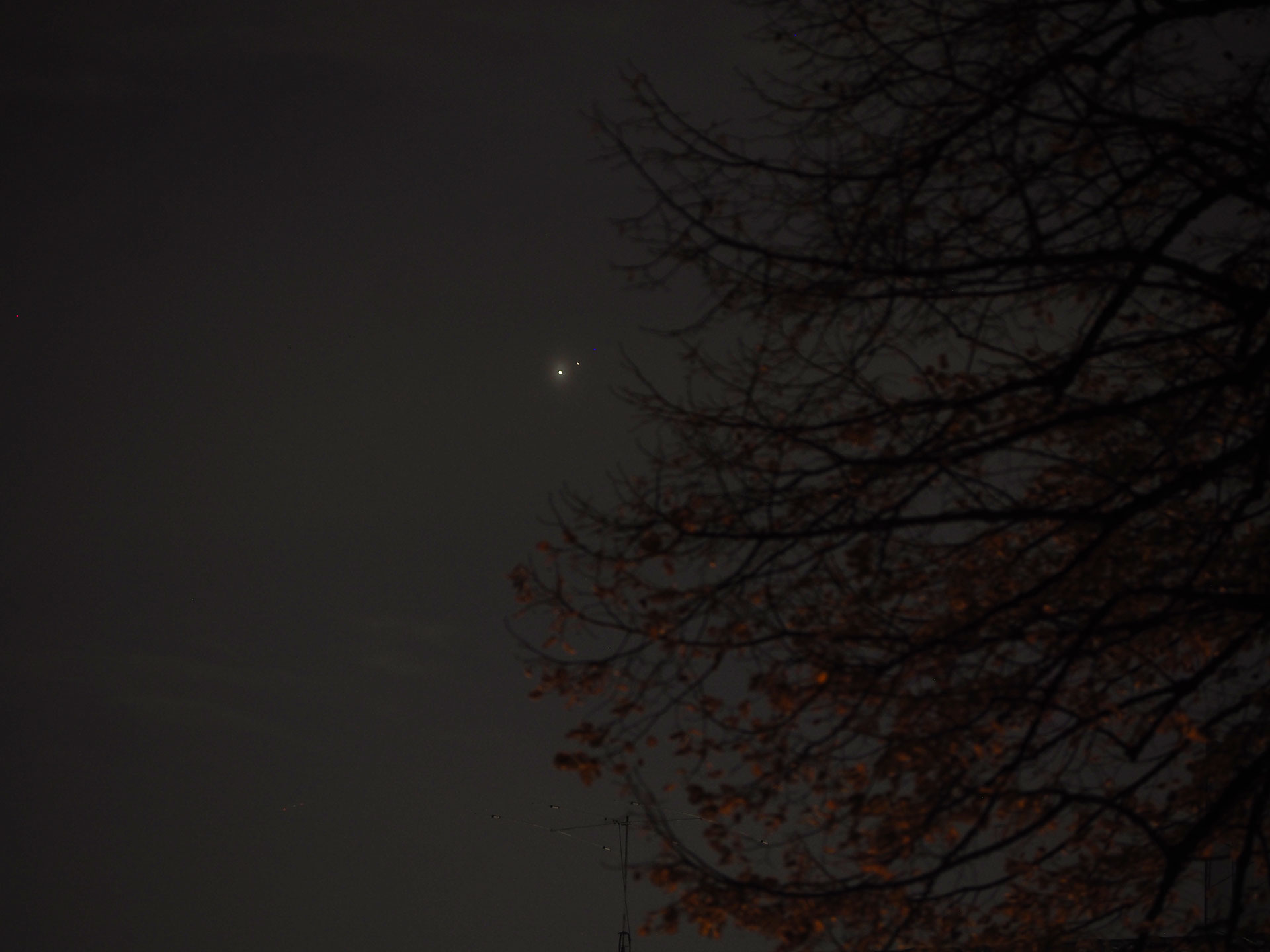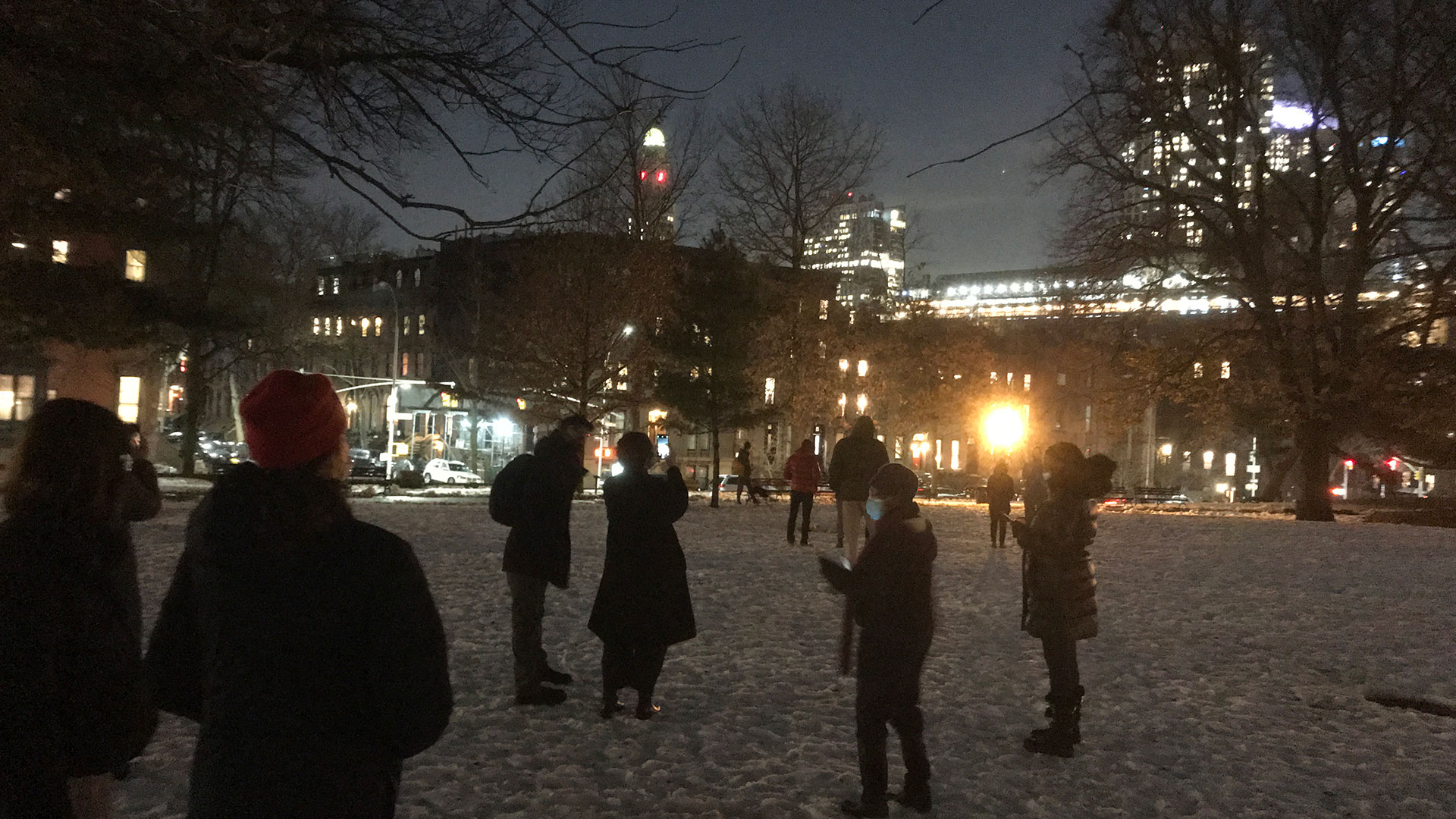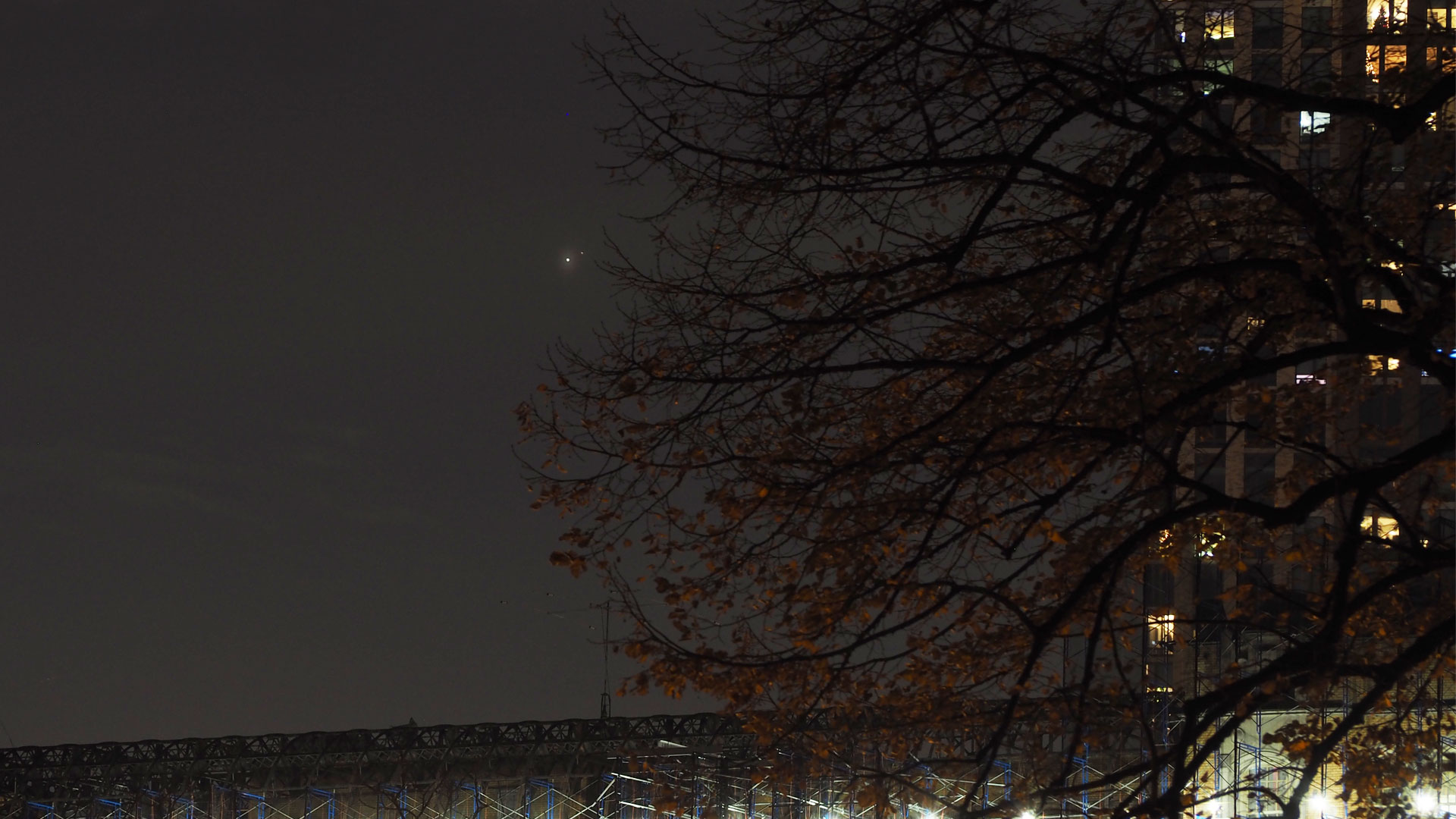 About the author
Dr. Hedberg studied the ancient cosmologies of Ptolemy, Tycho, and Kepler as an undergrad at St. John's College (Santa Fe) as part of the Program's Mathematics tutorial, though the college didn't have this beautiful tool when he attended there. Since then, his work in programming and science visualization sometimes takes delightful detours into the past, present and future.
And everyone's favorite #mars destination: Southwest Candor Chasma. The peaks in the background are about 4km high while the small mounds in the foreground are likely the result of wind and sedimentary erosion. Topographic Data from HiRISE & MOLA. [NASA/JPL/UArizona] #bnpr pic.twitter.com/oNPx6WJY4u

— James Hedberg (@jameshedberg) September 9, 2020